Ok, after years of promising myself I'd photograph my collection after I got just THAT one last figure I needed, I finally reached a point where I thought myself ready once my Legion shelf got filled up a little. There are well over 100 customs amongst them, see if you can find them all! While I don't normally collect DC Direct or DC Collectibles, there are a couple mixed that are place holders until I can make a custom of them (if that ever happens)
Actually, we are currently building a new house, so in about six months or so I'm going to have to pack all this up and move. Something I am extremely dreadful of.
Anyway, this is my DC and Misc stuff. I never even unpacked my ToyBiz Marvel Legends when we moved here almost 10 years ago now, and that will be added to all the undisplayed Hasbro MLs I've accumulated as well. So, without further delay...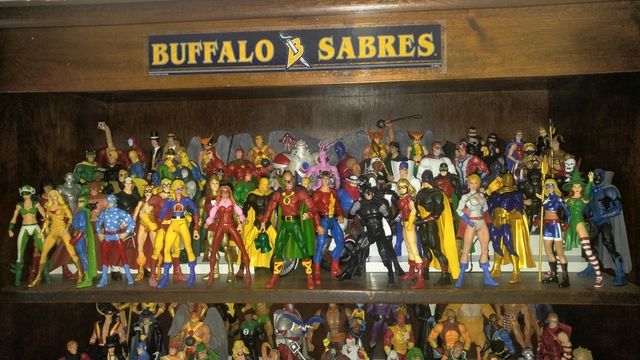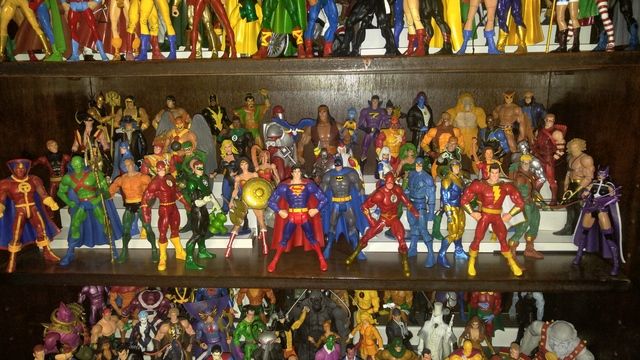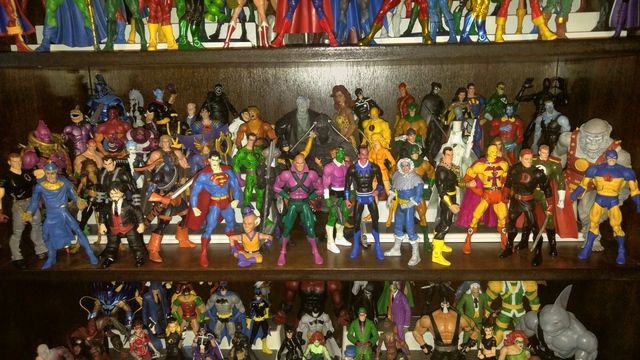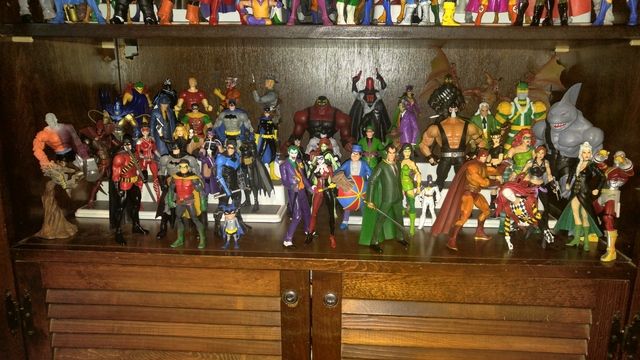 (the bottom shelves are still empty, eventually I'd like to get my GI Joe 25th etc. there but don't see a point now that we'll be moving soon)