Following the tradition of the 6" Photo Thread, I thought I'd start one for the DC Infinite Heroes line of 3.75" action figures. I'm just starting to build a growing collection, but I'd love to see what everyone else has, and perhaps even what crazy poses, dioramas, set-ups, and displays they have going on for their fellow little toys!
Here's a basic full group shot of everyone I have right now (the population is expanding per day right now!) with Booster Gold up front, showing off as usual.
The group from a distance. There's a fair amount of chaos going on. Superman is cornered by OMAC units, The Green Lanterns aren't sure why Hal has a clone who's apparently all green, Batman is dealing with Killer Croc, Wonder Woman isn't about to serve tea to Maxwell Lord, and Weather Wizard just might conjure up something exciting for everyone! Will the Flash find him in time?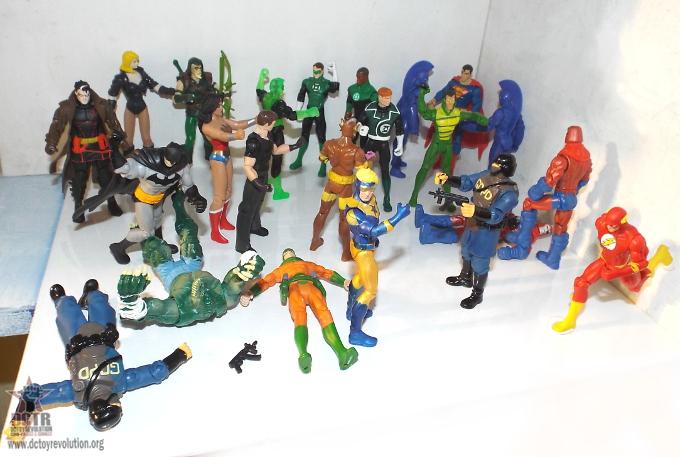 Some Green Lanterns versus the Manhunters. I don't have awesome set-ups with cool backgrounds yet, but it's still fun to pose battle scenes.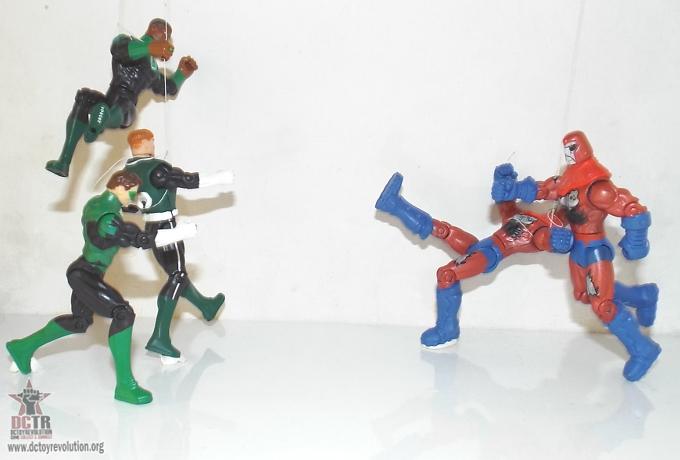 Batman versus Killer Croc.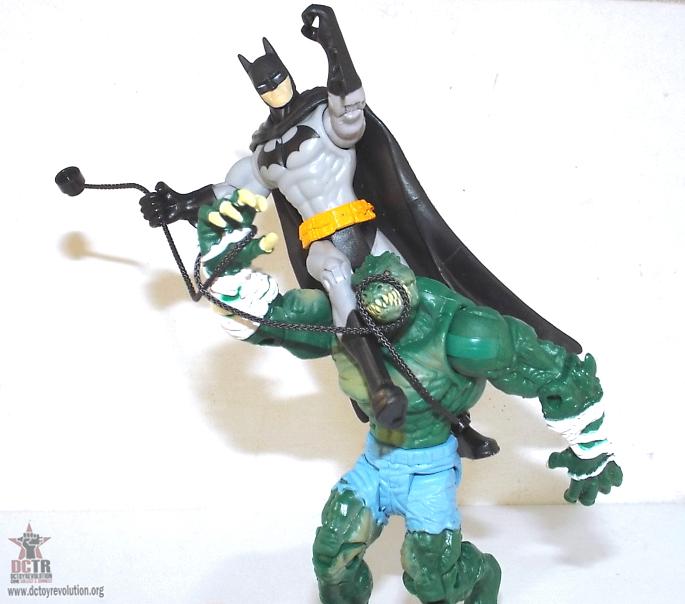 Killer Croc escaping the GCPD.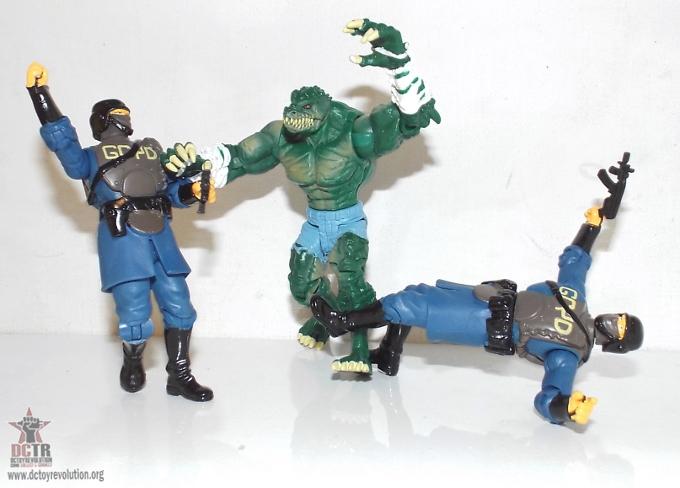 As my collection grows, and as I get some proper backgrounds going, I'll post more in the future. I know more than just I have some Infinite Heroes figures sitting around, so, feel free to show off yours!