I recently got a Transformers Masterpiece Prowl and I thought I would share a few pictures. I really like the figure but he's very small. About the same size of many of the mid-sized Transformers figures from Generations. I would have bought him from Japan but I had a TRU gift card that was expiring soon and he was there and I like Prowl so all the stars aligned that day.
A few pics of Prowl transforming from vehicle mode to robot mode: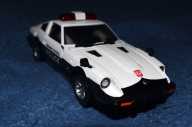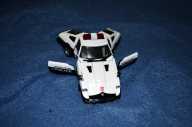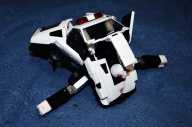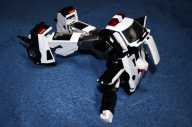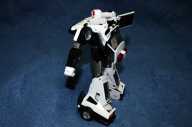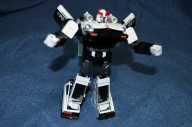 A few pics of Prowl squaring off against Mattel Blazing Sword Voltron for scale comparison. Of course Prowl is victorious.