Hey guys, I finally cracked one of the boxes of LEGO I had open and assembled this. LOL. This is the LEGO Arctic Batman vs. Mr. Freeze - Aquaman on Ice building set. Overall, it took about half an hour to put together. Here's some pics I took to give you an idea of what comes with it. I'm pretty happy with this set.

Boxart
What came in the box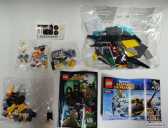 The minifigs: Aquaman, Arctic Batman, Mr. Freeze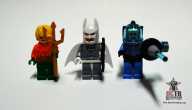 I really like the Aquaman minifig although the hair looks a bit like classic Biebs.

For some reason, not only was Aquaman a frozen damsel in distress on the box, but they also left his assembly out of the booklet which was a bit odd.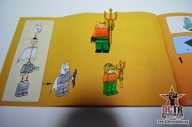 Here's a shot of all the pieces together. I really like the design of the batboat and it came with a number of stickers which look nice when applied. Most of them were printed on transparent labels like you would get with decals.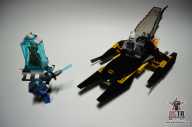 Here's a front view of the batboat. I couldn't get my Arctic Batman to sit properly in the cockpit. I think it's due to the material they use for the cape. It's a bit springy.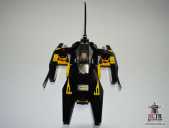 Here's a rear view of the batboat. It came with a really cool translucent flame piece that plugs into the rear thruster.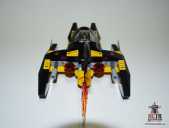 Here's a sidepick of the batboat. If you push the flicker in the rear, it's supposed to shoot the discs out although I'm having problems getting mine to work properly.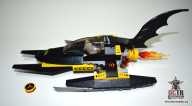 This is a pic of the minicomic that came with this set. A lot of people think these are lame throwaways but I really like the artwork in it.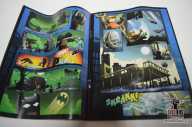 Here's another shot of the minicomic.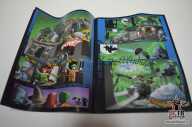 Hope you enjoyed these pics.