I thought I would start a thread for FansToys figures. FansToys is a 3rd party company that makes fantastic Masterpiece styled Transformers figures. The first figure that was released in this style was their interpretation of Shockwave that they named Quakewave. I missed out on the initial release of this figure for a couple of reasons, but when I finally decided to get a Quakewave they were all sold out and going for crazy money on eBay.
I did however buy the grey version of Quakewave which was the edbomber/Toy Dojo exclusive. This version was limited to 350 pieces and was colored grey like the Radio Shack released toy called Astro Magnum. I actually love this version the Dark Metallic grey looks great on this figure, and I always thought that the purple used on the original was a little to bright.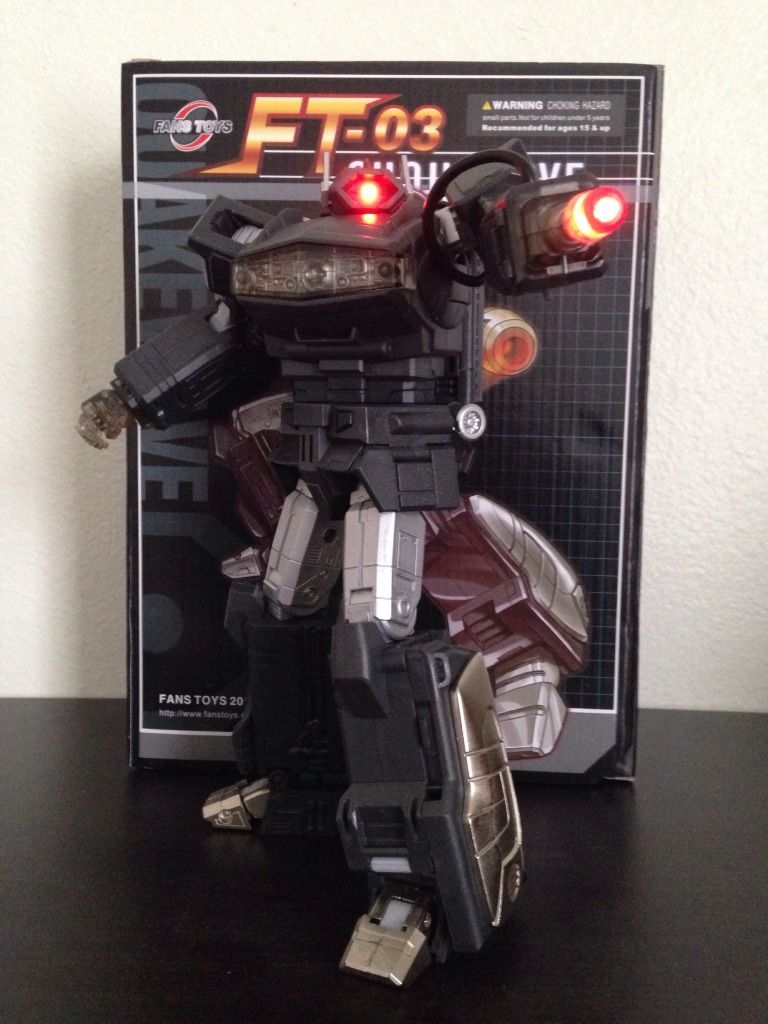 One day I do hope that they revisit this figure and reissue it in the original G1 toys colors.